Have you visited our store? Click here.
Note: We don't place any blame on PSA. Mistakes happen and some of these things are really easy to miss. Ultimately, the blame should fall on the grader and perhaps the hiring manger.
PSA Certificate Number: 28888816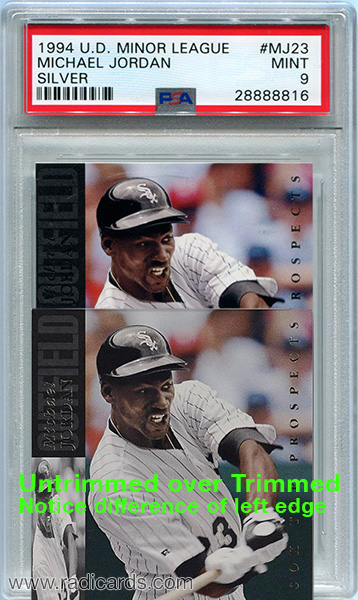 This Michael Jordan 1994 Upper Deck Minors Silver is trimmed. Here's how you can tell:
Space Between Card and Inner Frame:
Note: PSA makes a couple different versions of their standard-sized case: One with a contoured inner frame and one with a somewhat expanded inner frame for an allowance of more space around the card. This particular example is slabbed with the former style.
There should be very little space between the card edges and the edges of the contoured inner frame of the case. This one shows ample room between the right edge of the card and the right edge of the inner frame of the case.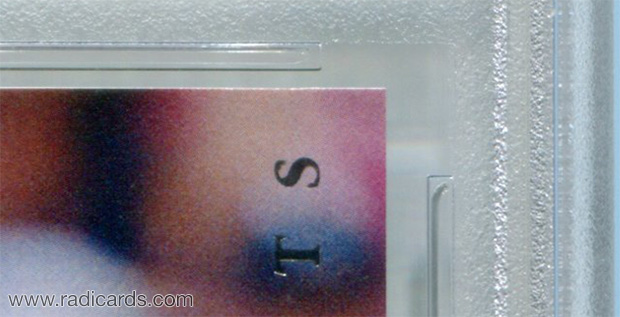 Black Area in the Nameplate:
When I noticed this, I did some research and compared the card with other examples and noticed about 1/16″ of an inch of the left side of the card is missing. The black area behind the word, "OUTFIELD" in the nameplate should be balanced. The following image compares the slabbed example with an untrimmed version. The slabbed example has much less black area on the left side of the word, "OUTFIELD," which indicates the card was trimmed.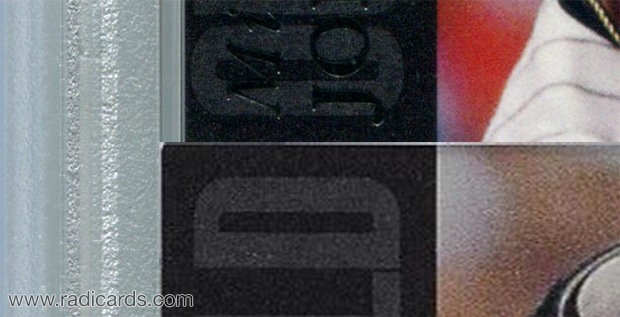 To see the current eBay auctions for the 1994 Upper Deck Minors Michael Jordan, click here.