Have you visited our store? Click here.
1999 Upper Deck Wonder Years Home Run parallels are 1/1s and are particularly rare for the obvious reason. The Nomar Garciaparra surfaced back in early October and, for many of us, was a first appearance of a card from this rare parallel set.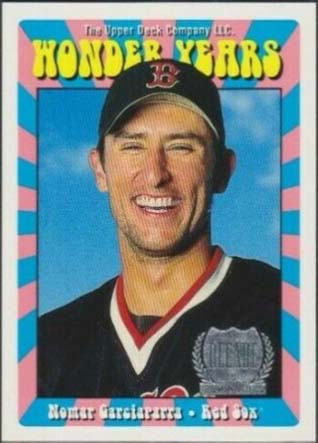 On October 4, 2021, the Nomar Garciaparra 1999 Upper Deck Wonder Years Home Run closed at auction with 17 bids at $413.
The buyer wasted no time and relisted the card with a BIN of $1,795, which is a markup of over 334%. Keep in mind, this is a 1/1 and the market already had a chance to dictate its value.
I'm always curious how new sellers decide on their relist figures. Not sure how popular my stance is on this but $1,795 seems random and awfully high.
To see what's currently on eBay from 1999 Upper Deck Wonder Years, click here.