Have you visited our store? Click here.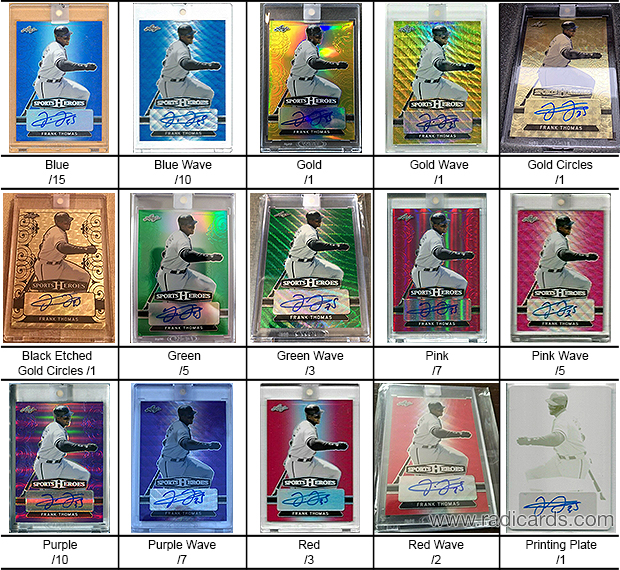 2018 Leaf Metal Sports Heroes is an excellent set. All cards are autographed and the player roster spans through various sports. With print runs as low as these, there's only a small window of opportunity to collect images and create galleries like these ones without searching multiple online resources. While these image galleries best serve Frank Thomas collectors, they should also act as helpful visual references to general collectors.
Related article: 2018 Leaf Metal Sports Heroes Trading Cards
To see what's currently on eBay from 2018 Leaf Metal Sports Heroes, click here.