Have you visited our store? Click here.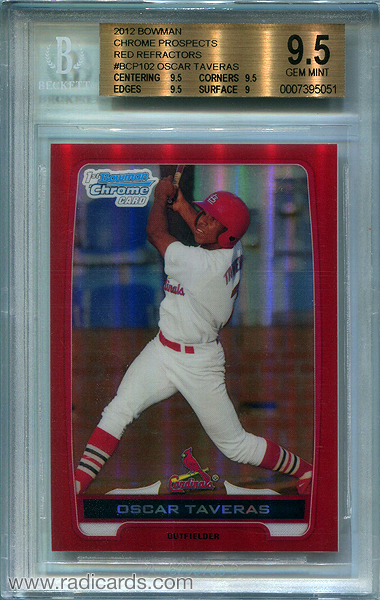 Losing someone is always sad.
Oscar Taveras was considered among the best of the next generation of superstars.((Oscar Taveras. www.baseball-reference.com)) Taveras was signed by The Cardinals as an amature free agent out of the Dominican Republic when he was only 16. He showed many signs of promise during his tenure in the minor leagues as he consistently averaged .300+ with 20+ home runs.
The superstar hopeful from the Dominican Republic was just 80 games into his career with the St. Louis Cardinals organization when he and his girlfriend were killed when his 2014 Camaro crashed into a tree on Sunday October 26, 2014.((Cards rookie Taveras killed in car accident. m.mlb.com/news)) He was just 22 years old. The news was broadcast during Game 5 of the 2014 World Series. I can remember being completely shocked by the news because I had only heard of Taveras shortly prior.
Taveras and fans continue to celebrate his life. Here's one tweet that stood out and showcases Taveras's textbook swing:
3 Years Later, The Cardinals Still Feel The Loss
Taveras was going to be an important fixture in The Cardinals 3-4-5 batting order and the organization was planning on building around him with Allen Craig and Matt Holiday.((St. Louis Cardinals: The losses of Allen Craig, Oscar Taveras, and the impact on the current lineup. redbirdrants.com)) With Craig's performance struggles and the death of Taveras, however, Holiday was all that remained. The Cardinals were left in a scramble to re-fill the critical batting order. This was the cause of the trade of Shelby Miller for Jason Heyward. The trade proved promising in 2015 when Heyward posted a .293 AVG with 160 Hits. Unfortunately, Heyward would reject a multi-year deal with The Cardinals and would sign an 8-year/$184M contract with The Cubs.((Jason Heyward. www.baseball-reference.com)) The current additions of Matt Carpenter, Stephen Piscotty, and Randal Grichuk to the 3-4-5 spots have been considered by many to be last-ditch efforts. Some might argue this is why The Cardinals struggle to make it to the postseason.
To view the current eBay auctions for Oscar Taveras baseball cards, click here.