Have you visited our store? Click here.
Brand reputation matters. It's a proven fact that brands with long tenures can influence higher sale values than sales driven by brands with no historical transaction data. Granted, bigger brands often have bigger marketing budgets too. For smaller intro brands, the old notion of you have to start somewhere acts as an honest mentality benchmark. All big brands began with one single transaction and built from there. Let's take a look at two auctions that ended recently for the same item and sold by two different sellers with drastically different levels of brand credibility. Here are the auction results of the BGS9 example, serial number: 0007352477, of the Frank Thomas 1990 Topps NNOF.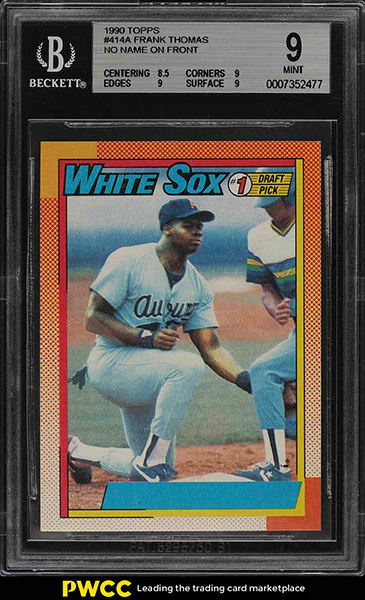 This card was originally sold by a premiere auction house with a long tenure and proven track record of quality service. Here's how it performed:
Sold: April 15, 2019
# of Bids: 137
Final Price: $10,500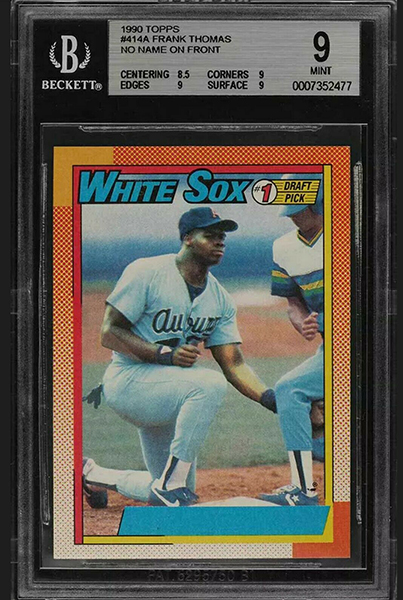 Less than a month later, this exact example was listed and sold by a brand new eBay user with 0 feedback. Here's how it performed this time:
Sold: May 9, 2019
# of Bids: 17
Final Price: $3,050
To see the current eBay auctions for the 1990 Topps NNOF Frank Thomas, click here.