Have you visited our store? Click here.
Agenda Summary: Radicards® products. The 2018 NSCC. Shohei Ohtani and Yoenis Cespedes health updates. Joey Votto retirement plans. Trout/Harper 2012 Bowman Sterling Superfractor. Bowman Platinum. Jason Heyward and Fernando Martinez baseball cards.
Guest: Ryan Daly
Full Agenda:
What if Dustin Hoffman played Darth Vader?
New Product: Fitted BGS Graded Card Bags.
The 2018 National.
Shohei Ohtani cleared to start throwing.1 He continues to produce at the plate: .267/.360/.529 9 HR, 23 RBI (as of 7/24).
Yoenis Cespedes (Mets) to have surgery on both his heels – out for 8-10 months.2 He's to undergo a pair of surgeries to remove calcifications in both his heels, which has bothered him since he was a teenager and he was hoping to put the surgery off until after retirement.
Joey Votto wants to be a school bus driver when he retires.3
2012 Bowman Sterling Dual Auto Superfractor Trout/Harper discussed in previous podcast. This Mike Trout/Bryce Harper card is currently listed BIN at $100k but sold auction style in November 2017 for just north of $5k.
Bowman Platinum returns can't compete with Chrome.
The Jason Heyward card that shouldn't exist.
The Fernando Martinez card that was likely once worth $3k+.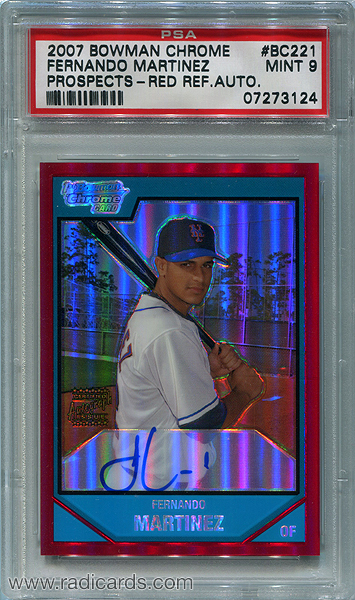 References:
Mike Scioscia: Shohei Ohtani expected to pitch again this year. www.espn.com ↩︎
Yoenis Cespedes to have surgery on heels, expected to miss 8-10 months. www.espn.com ↩︎
Joey Votto would like to be a school bus driver once he retires. www.mlb.com ↩︎