Have you visited our store? Click here.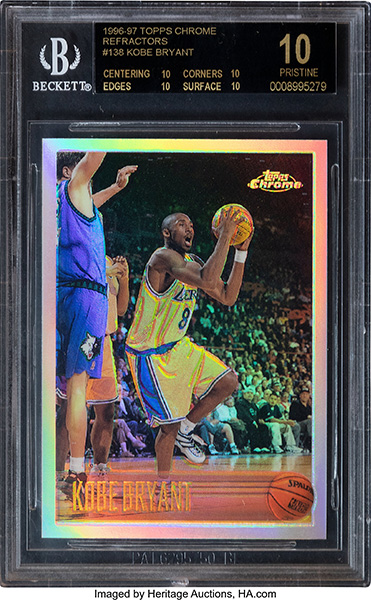 Back in March of 2021, this exact BGS 10 Black Label specimen of the 1996-97 Topps Chrome Refractor Kobe Bryant RC sold at auction for $1,752,000. Just 17 months later it sells again but this time for $795,000, which is a 54.62% decrease. Much of the activity in 2021 was no doubt the result of an over-hyped investor market, which drove prices in one direction and sustainability in the other. This sale is a better reflection of actual market value and regardless or price, this is one of those cards that will always be a smart buy.
Sold: August 27, 2021
Final Price: $795,000
To see the current eBay auctions for the 1996-97 Topps Chrome Kobe Bryant, click here.