Have you visited our store? Click here.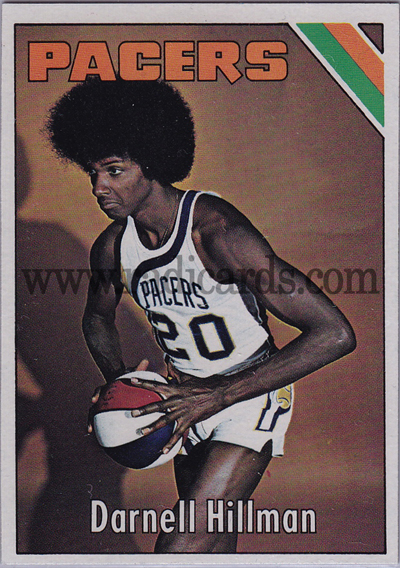 Card of the Week:
Darnell Hillman
1975-76 Topps #290
5 reasons why this card is amazing:
When did they quite using multi-color basketballs in the NBA? This one is somewhat Trotterish from the Globe of Harlem.
Hi, I'd like some shorts with my legs please, thanks;
With a facial expression like that, you can tell that he feels pretty self-conscious about his ultra revealing gym shorts, which I think is why he's trying to cover up; poor guy.
Darnell doesn't use pillows.
A classic design complete w/ green and orange stripes in the upper right corner and a shadow.
To see what's currently on eBay from 1975-76 Topps, click here.