Have you visited our store? Click here.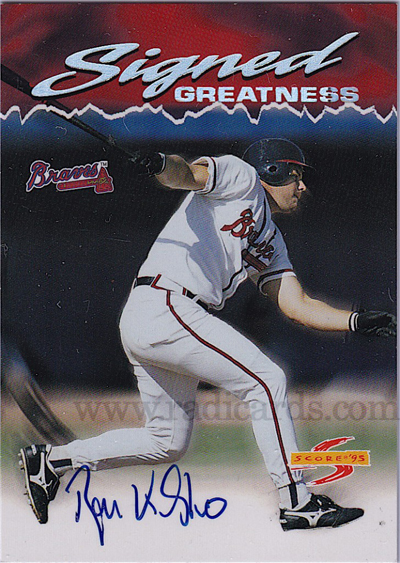 In a time of guaranteed hits in almost every box or pack on the market, let's reflect on a time when key inserts and autos were next to impossible to pull, the '90's. Here is a 1995 Score Ryan Klesko certified autographed card. Stated odds for this card were 1 in 720 packs of 1995 score. Let's break this down, assuming a case of 1995 score contains 12 boxes, each box contains 36 packs, and assuming each pack holds a $0.99 SRP. If my calculations are correct, you would have to bust 20 cases of this product setting you back roughly $713 just to pull this card. Tough is an understatement. And still.. this card books at just $10! Go figure.
To see the current eBay auctions for the 1995 Score Ryan Klesko, click here.