Have you visited our store? Click here.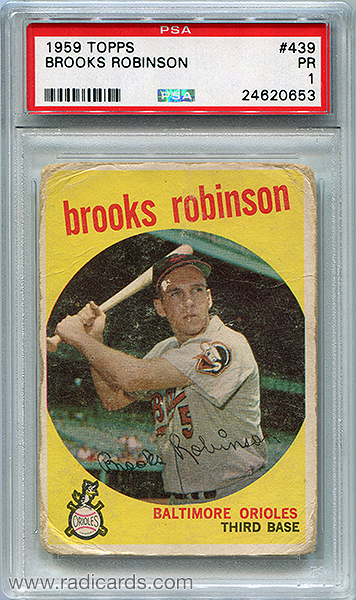 I grabbed this thrashed 1959 Topps Brooks Robinson on eBay some time back and I think I paid less than $10 shipped. I like the character of this card; it's been around the block a few times and looks like it's missing some of its surface. 1959 Topps features such a classic design. I like the circle player photo, the tilted name plate, and the bright colors.
To see what's currently on eBay from 1959 Topps, click here.