Have you visited our store? Click here.
Day 4 began with some really surprising acquisitions in a nickel box. In that box I found a small number of 1998 Donruss Collections Prized Collections and among them was a Donruss Preferred Jason Kendall. For those of you who don't already know, these Prized Collections Preferred's have a print run of just 55. That I found this card for $0.05 is an anomaly. Even more anomalous is how I found it in the selection. It was actually in the hand of the guy sitting at the table going through cards and I asked if I could grab it and he just handed it and the remaining cards in his hand to me. All of the Prized Collections I bought were in that stack so I grabbed them all regardless of style or player. For the price, it makes sense.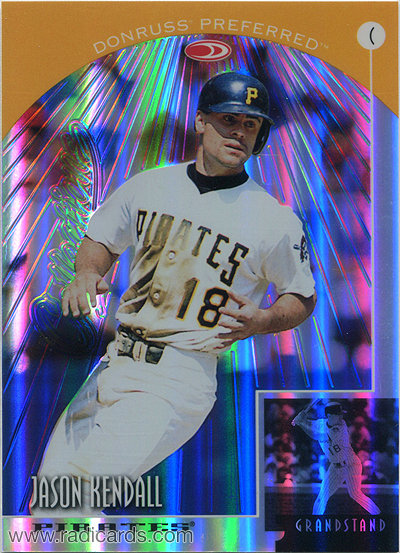 I went through a couple rows but didn't turn up much more so I proceeded to review the seller's other boxes, which were of higher value cards, $1-5. I found lots of interesting cards in that box and among them was a Cal Ripken Jr. 1996 Collector's Choice Crash the Game Gold. The 1996 CC Crash the Game set is one of my favorites. That it was an elusive Gold parallel was some sweet icing. The card was just a couple bucks but by the time I got done, I had a short stack so the price paid for the card was actually even less than that.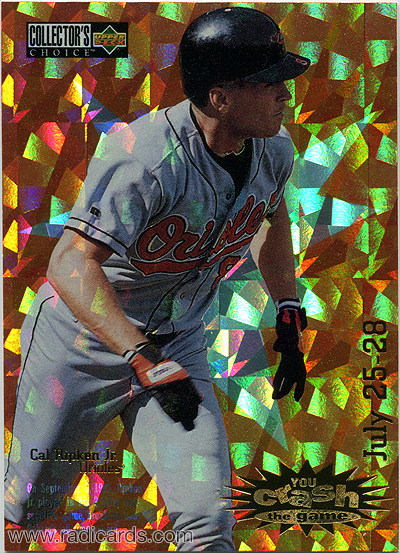 As I proceeded through the show, I came across a dealer who had some interesting 1990s cards. As I reviewed his showcases, I noticed a PSA example of the Frank Thomas 1998 Pinnacle Epix Moment Orange. Since this was a card I needed, I asked if I could see it and as he retrieved the card, I noticed he had another version of the card – the Purple. Given the trouble I've have locking these down over the years, I bought them both. It was a relief to grab both on once swoop. I'm confident that at some point, I'll acquire the elusive Emerald to finish the run.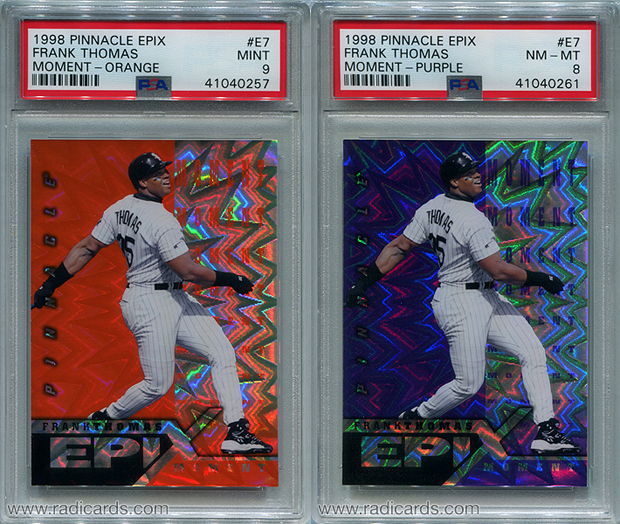 Beckett recently graded the Shohei Ohtani 2018 Bowman Chrome Superfractor AU RC and they let me take some photos of the card. Man, what a great card to have. It's my understanding the owner has planned to have the card consigned with Beckett Auction Services. The card was the talk of the hobby for the month of May but wasn't pulled until early June. Given the amount of hobby chatter, it was great to see this card up close and personal. It's a beauty.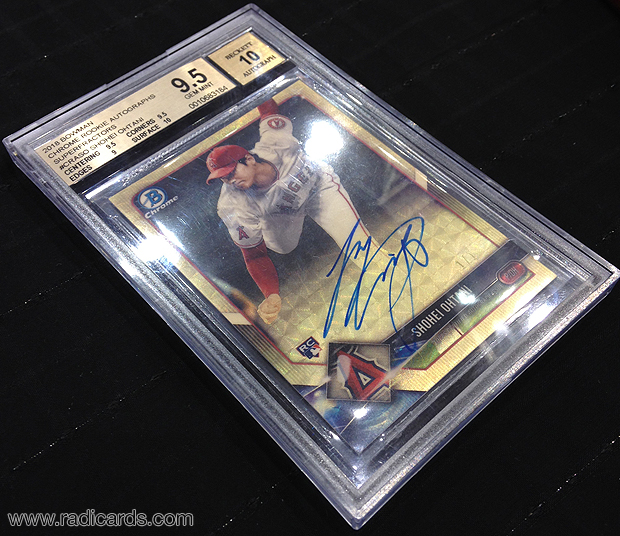 I picked up lots of interesting pieces on Day 4 but another highlight among them is a BGS 9.5 example of the Stephen Strasburg 2010 Bowman Prospects AU. I've wanted this card graded at least a 9 for a while but couldn't track one down for a price I liked. I took this example home for a cool $40.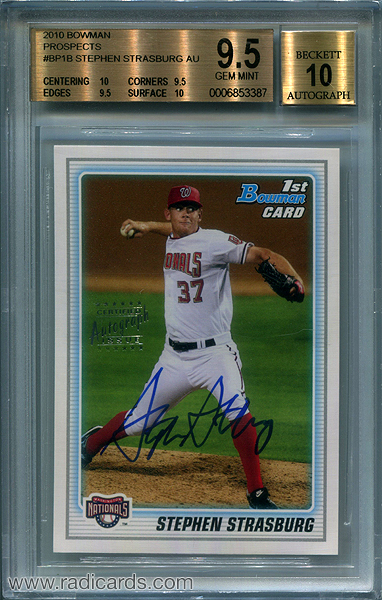 Day 4 was another great day. The National goes by so fast. It seems like yesterday I was entering the VIP party on Day 1.