Have you visited our store? Click here.
Sometimes draft picks and big contracts play out differently than expected. Discussed here are four of those situations from 2007.
Many key players appeared on the scene in 2007. Notable guys like David Price, Ubaldo Jimenez, Phil Hughes, Fernando Martinez, Tim Lincecum, and Daisuke Matsuzaka all made their way to The Show that year. But there was also a block of lesser known fellas who made their first appearances in 2007, which included Kei Igawa, Peter Kozma, Delmon Young, and Jarrod Saltalamacchia. Let's take a closer look at those last four guys.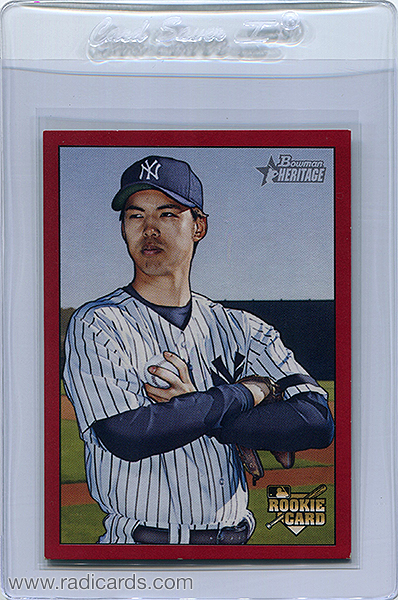 Kei Igawa was a dominant hurler initially drafted second in 1998 with the Hanshin Tigers out of the Japanese Central League. He pitched consistently well with the Tigers. During the 2003 Central League Pennant, Igawa posted a 20?5 record, a 2.80 ERA, was third in strikeouts with 179, won the MVP, and the the Eiji Sawamura Award, the Japanese equivalent of the MLB Cy Young Award. In 2006, Igawa announced he would play professional baseball in North America. In late December 2006, the New York Yankees locked him in with a five-year, $20M contract. Igawa showed promise on April 28 in a game against the Boston Red Sox where he struck out 6 batters and allowed just two hits. After that, however, things begin to slide with his mechanics and he was optioned to the minor leagues where he was shuffled about for the remainder of his baseball career. His Yankees contract allowed him to make $4M/year from 2007-2011 even though he only played for the team from 2007-2008. Not bad!
Peter (Pete) Kozma was selected by the St. Louis Cardinals in the first round, 18th overall in the 2007 MLB draft. He kicked around in the minors until he was called up on May 18, 2011. Kozma was the Cardinals key Shortstop and proved to be effective defensively during the 2013 NLCS and helped get the team to the World Series that year against the Boston Red Sox who won the series after 6 games. After a year of mostly lackluster performance, the Cardinals signed Jhonny Peralta to replace Kozma. With that and the additions of Mark Ellis and Kolten Wong, Kozma was demoted to the minors. He made a few brief MLB appearances over the next few years but spent the majority of his time being shuffled around minor league teams for the Yankees, Rangers, and Tigers. On November 7, 2019, he became a minor league free agent. His 7-year pro career highlights include a .215 Average, 158 Hits, 5 Home Runs, and just over $2M. I hope he's a careful spender.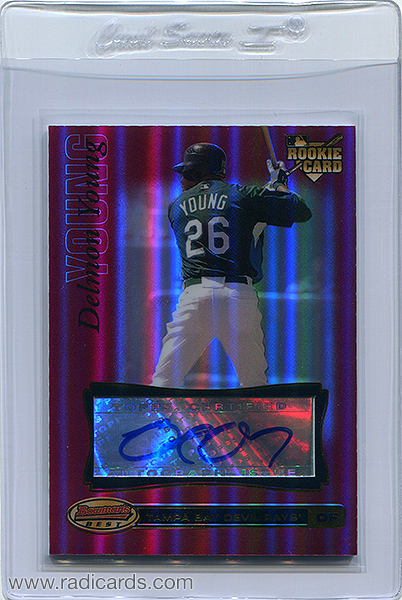 Delmon Young, younger brother of former Cardinals star, Dmitri Young, was drafted by the Tampa Bay Devil Rays in the 1st round of the 2003 MLB June Amateur Draft.((Delmon Young. www.baseball-reference.com)) Delmon showed serious promise and some fans compared his potential to that of LeBron James.((Delmon Young in Exile in Mexico. bleacherreport.com))
However, it wasn't long before he was known for his violent temper. In 2005, he received a 3-game suspension for bumping an umpire. In 2006, he was suspended for 50 games without pay for throwing a bat at an umpire. In April 2012, he was arrested for aggravated harassment for yelling an anti-semitic slur while intoxicated; he was later released on $5k bail. That action required him to attend counseling. You still with me? Good because Young was arrested again in February 2016 for battery. After being denied entry to a hotel in Miami, FL, Young was said to have made anti-Hispanic comments towards a valet, choked him and threatened to kill him. Charming!
His professional baseball career spanned 10 years (2006-2015) and he was traded all over the place but just couldn't keep a job. I wonder why?
Jarrod Saltalamacchia has the longest last name in MLB history. That's not a joke; it's a fact. It's 6 syllables and 14 characters. He quickly grabbed the nickname, "Salty" probably because it's way the heck easier to say. Salty's 12-year professional career (2007-2018) was a healthy one and done without controversy. He struggled defensively and spent a lot of time in the minors. He retired in January 2019 and became part of the New England Sports Network (NESN) and fills in when the regular commentators Jerry Remy and Dennis Eckersley aren't available. He's a Christian, is happily married, and has four daughters.